Hillhouse is ideally suited as a 'boutique' corporate event venue. We aim to provide an extremely high standard of service to senior management, executives and directors of companies who are seeking a venue to hold private meetings or entertain their most important clients. Hillhouse is where business combines with pleasure.
With 10 large and luxurious bedrooms Hillhouse is perfectly set up for smaller, high level corporate events for up to 10 delegates. The house is equipped with everything that you might need from elegant and spacious break out rooms to large presentation screens, wireless internet, fax and printing facilities.
Dining
It is up to the discretion of the client to choose what type of cuisine they have. Some clients choose to have fine wine and a gourmet three course lunch with tea and coffee served throughout the day, whilst others opt to have a more simple affair before going out onto the golf course.
Have a look at our Dining page to see what is on offer.
Entertainment
Once the meetings are over clients can relax and enjoy the stunning surroundings and luxurious and elegant rooms as well as the wide range of services that we provide. Whilst staying at Hillhouse many clients choose to take a break from their business to enjoy the world class golf courses that are on the doorstep. We would be delighted to advise on and organise any additional evening entertainment on your behalf should you wish.
Additional guests
With 10 large and luxurious double or twin bedrooms, Hillhouse can sleep up to 20 guests in the sumptuous comfort. So there Is plenty of space for wives and husbands to join your delegates for any evening entertainment you might have in mind. Should you need any additional colleagues to attend your day of meetings, we can accommodate up to a maximum of 18 delegates for all of you meetings, lunch and dinner should you wish.
Team Building
Hillhouse is the perfect team building getaway for up to 20 delegates wanting the highest standards of accommodation, cuisine and privacy. Team building is a great way to promote team work, team bonding, leadership skills and team performance.
MAKE AN ENQUIRY
If you would like to find out availabilty or find out more information please don't hesistate to contact us on +44 (0) 1292 676 400 or fill out our contact form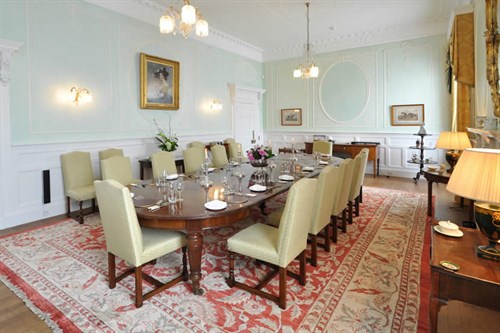 Hillhouse is one of only 8 houses to have been awarded a prestigious 5 star award by Visit Scotland in its Exclusive Use category.