Hillhouse is always let exclusively to private groups looking for a large luxurious accommodation in which to stay in elegance and privacy, Hillhouse is the perfect place with its stunning reception rooms and 10 large and luxurious double or twin bedrooms. The house can accommodate groups of between 6 and 20 guests in the highest standards of comfort.
For smaller private groups requiring more than 5 bedrooms you may still hire the entire house exclusively should you wish.

Hillhouse is one of only 8 houses to have been awarded a prestigious 5 star award by Visit Scotland in its Exclusive Use category.
The Open - Royal Troon 2016
Hillhouse is available for exclusive hire during The Open Championship at Royal Troon in 2016.
Hillhouse is the closest private house with a 5 star grading to Royal Troon.
Please contact us for further information.
Smaller private groups
The West Wing of Hillhouse and has 5 spacious and elegant bedrooms as well as the Billiards Room, Drawing Room, Dining Room, Guest Kitchen and our Massage & Spa Treatment Room.
You can rest assured that although you will not have access to the East Wing, you will still enjoy complete privacy and luxury and have all of the features available that you would if you hired the whole house. You and your group will still have Hillhouse on a totally exclusive basis. You will just not have access to the East Wing which will remain unoccupied to ensure your group will have a totally private stay.
Overview of Hillhouse
The original part of Hillhouse was built in 1780 and is a wonderful example of Georgian architecture, this part of the house is referred to as the West Wing and it forms half of Hillhouse. The other half of the house is referred to as the East Wing. The East Wing was built in 1903.
The whole house has recently been refurbished to extremely high standards. Whilst we have retained the classic Georgian features and decor, we have also discretely included all the modern day technology and comforts from under-floor heating to sate of the art audio-visual systems that you might not expect from a house of this era.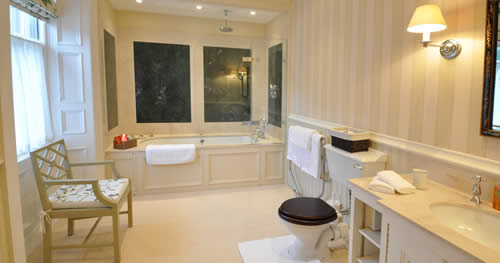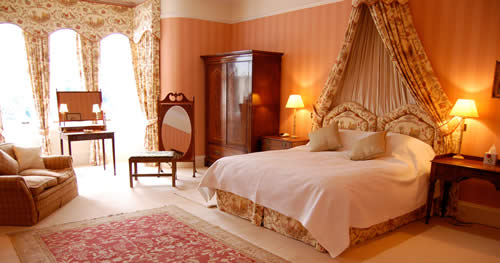 MAKE AN ENQUIRY
If you would like to find out availabilty or find out more information please don't hesistate to contact us on +44 (0) 1292 676 400 or fill out our contact form
---
The wedding at Hillhouse was amazing and you and your staff were great, just simply amazing! Lisa and I couldn't have hoped for a better wedding, therefore a real thank you!

Lisa & Umberto Gambini
Thank you so much for allowing us to have the most amazing wedding day your house. Everything was absolutely perfect and we just loved every minute. The torrential rain did not put a damper on anything as you orchestrated everything so well. Alice your wedding breakfast was simply wonderful everyone commented so. Thank you also to all of your staff who were incredibly attentive, each and every one.

Bruce & Jenny McConnell
Thank you for the perfect stay at Hillhouse. I have received nothing but high praise from all in the MCC team. The food, accommodation and facilities were flawless.

Howard Jones, MCC