Spa
At Hillhouse we offer a range of Health and Beauty treatments in our very own treatment room to compliment your stay here. Our treatment room is the perfect environment to unwind, relax and rejuvenate. Realign your body, mind and spirit and indulge yourself with a stimulating facial, an aromatherapy massage or therapeutic reflexology.
Treat yourself to your own personal session which will help bring every part of you into perfect balance.
Our treatments on offer can be found below...
Spa Enquiries
Please note that our Spa Treatments are exclusivley for our resident guests. For further information about arranging a treatment during your stay please contact us.
Beauty Treatments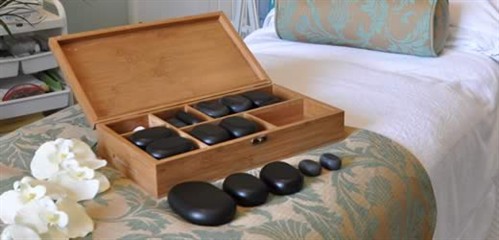 Ultimate hydrating facial

£60.00
This delightful and relaxing treatment rebalances the skin and restores softness for a more youthful appearance. A thirst quenching mask and silk textured serums indulge and caress your skin.
Ultimate revitalising facial

£50.00
This is perfect for mature, dry or dehydrated skin; products used will help revive and soften your skin and alleviate fine lines and wrinkles.
Classic european facial

£40.00
 This complete facial is customised to each individual skin's needs. Includes a thorough skin cleanse, exfoliation, shoulder neck and facial massage, and a soothing mask.
Eye contour treatment

£15.00
 An add-on to most facials. Concentrates on the areas around the eyes, to help eliminate puffiness, relieve congestion, minimize fine lines and decrease dark circles
Eyelash tinting

£12.00
Eyebrow Tinting

£9.00
Waxing Treatments
Eyebrow

£8.00
Underarm

£9.00
Bikini

£10.00
Half Leg

£15.00
Full Leg

£25.00
Massage therapies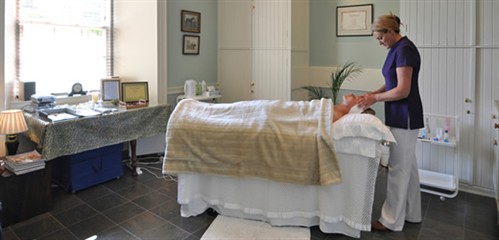 Full Body

£60.00
Signature Massage. A unique and highly personalised massage in which pure aromatherapy oils are used combining the sense of smell with the healing power of touch. Your customised treatment helps promote balance, harmony, energy, calm or clarity. This tension-melting global treatment includes face and scalp.
Back, neck, shoulders, face & scalp

£40.00
A relaxing massage using pure essential oils specifically blended to individual needs. A muscle easing and stress relieving treatment concentrating on specific aches and pains.
Luxury cleansing back treatment

£30.00
The back is cleansed and exfoliated to purify the skin. Warm towels are used to remove exfoliant, followed by a back massage that focuses on tired and tense areas. Thoroughly hydrating and rejuvenating.
Oriental head massage

£30.00
A calming yet energizing scalp massage focusing on vital energy points combined with aromatherapy oils helping to reduce tension, increase circulation and provide a feeling of well being.
Reflexology

£40.00
One of the world's oldest healing methods, reflexology is a unique massage technique applied to the feet to bring all of the body's organs into balance. Reflexology promotes deep relaxation, encouraging the body's self healing process. As an additional touch we add a face and scalp massage.
Hopi ear candling

£40.00
A non-invasive deeply relaxing ear cleansing technique that includes revitalising heat, combined with face and scalp massage to help relieve symptoms of sinus related concerns, colds/flu, headaches, sinusitis, stress and snoring.
Manicures & pedicures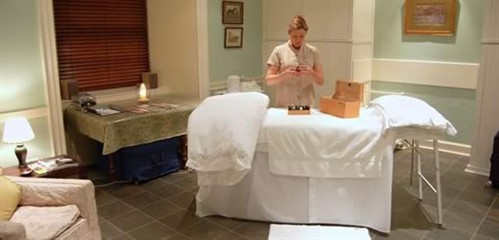 Classic manicure

£30.00
After this classic manicure you hands will feel amazing and look perfectly polished. Our classic manicure includes hand soak, nail shaping and massage, finished with polish application of your choice.
Luxury manicure

£40.00
Sheer indulgence in this holistic treatment as your hands are gently soaked and exfoliated while your nails and cuticles are cared for with creams and oils. A paraffin wax treatment and heated spa mitts are used to nourish skin. The treatment finally winds up with a luxurious massage and an application of polish of your choice.
Classic Pedicure

£35.00
The essential pedicure for happy feet. Enjoying a foot soak, exfoliation, massage, nail shaping and polish application. This pedicure creates perfect toes and a spring in your step.
Luxury Pedicure

£45.00
This experience is not only a beauty treatment for your feet, but also an energizing lift for the whole body. Our deluxe treatment includes exfoliation, foot soak, all cuticle work done, a paraffin wax treatment, foot and leg massage with hydrating cream and heated spa boots. The pampering culminates with a polish of your choice.
---
Thank you for your great and hard work helping organise such a wonderful day for us on 4th September. Hillhouse is a truly beautiful venue and we were blessed with the weather but that paled beside the excellent work that you put in and the freindly help and advice that you offered us throughout.

Sam & Simon Kenny
We were overwhelmed by our stay at this property. Its location, its set-up, the facilities and the service were faultless. It all contributed to the most amazing family reunion which will be remembered and talked about for years to come.

Karen Dalgleish
Hillhouse is a magnificent location but your approachability, flexibility and overall friendliness are what makes it a truly special place and for that we are very grateful. Long may you continue to make other people as happy as you've made us. Please pass on our thanks to each and every member of your staff they all did a fantastic job.

Andy & Lynne Bain